IT + AI = Exponential business growth
If you really love your business, you will know that there is something worse than managing a team of people. Much worse. Managing software.
Want to know how to transform that application chaos into an effective and productive solution?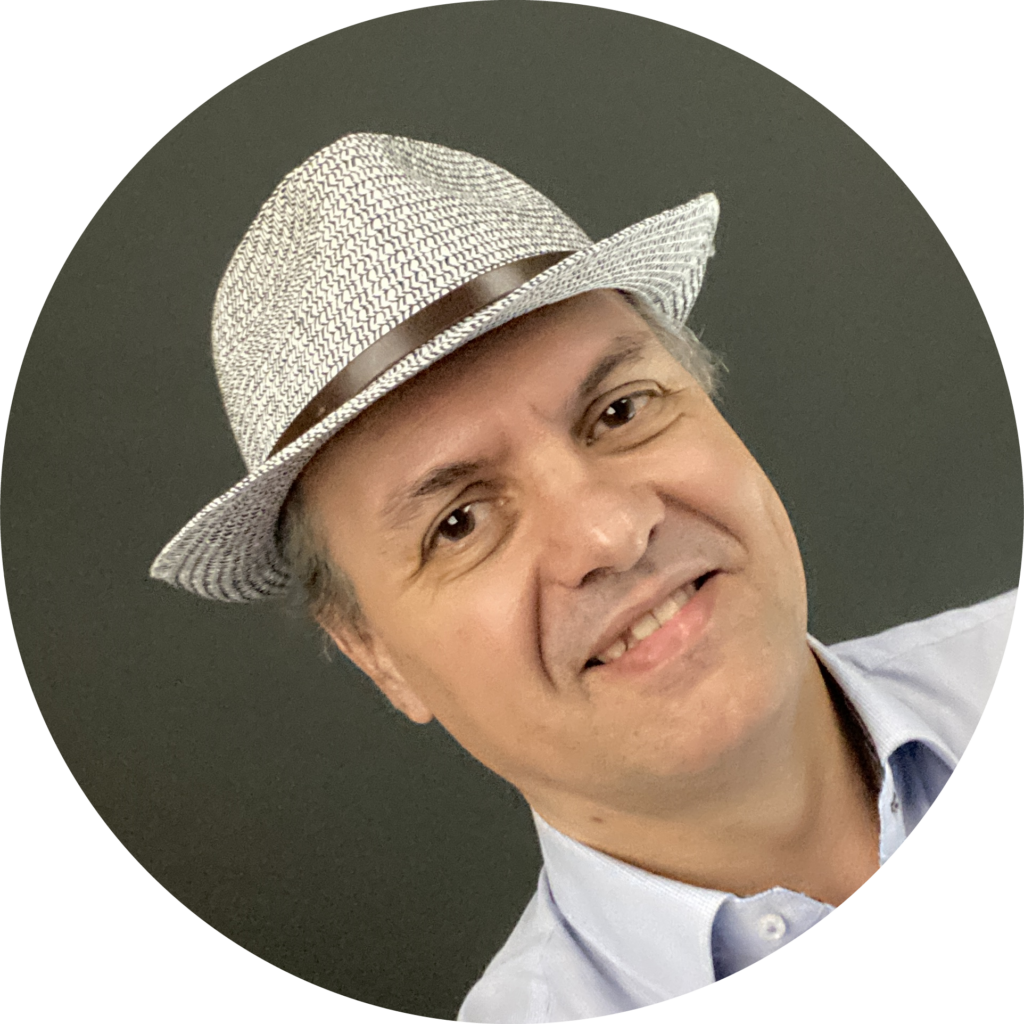 It is said that IT is there to help run businesses.
However, is it really so?
What was supposed to be a tool to help you in your work, now enslaves you.
Internet business news tells you about the wonders of new applications. Technology vendors try to convince you that you can't live without their software. Colleagues and competitors tell you how much work they are going to get out of the way with the new product they are installing.
Psst. I'll let you in on a secret: your colleagues are the same way. Whatever they say. I say this from experience.

Thirty years ago, in the computer stone age, you studied how the company operated manually and then developed an application that automated exactly that.
For that specific company.
For that specific process.
For that specific manager.
If you changed the manager you could throw the system away.
Seriously! The system fit like a glove, but it was not at all flexible in the face of change.
Not to mention the cost of developing something tailor-made.

Today, fortunately, this is no longer the case.
Today there are apps for everything.
So that any non-developer can create websites.
To store your customer information
For invoicing, accounting and all that administrative stuff.
To manage purchases, sales, stocks, budgets and whatever else you want to do
To document everything and share it with your employees and collaborators
To produce beautiful reports and leave your investors speechless.
To connect with your bank, your accountant, your suppliers and your customers… without having to go to see them.
And for so many other things
And yet you are probably still as inefficient as when none of that existed.
If not more.

Because, in reality, you have become a slave to all that software.
You and your team are now the glue that makes it all work.
You copy information from an Excel file to the Business Intelligence application in order to be able to display consolidated reports to shareholders.
After each customer visit, you may spend 20 minutes filling out questionnaires so that if you are not in the office when the customer returns, someone else can take care of them.
But everyone knows that the only way to know the reality of the customer is to pick up the phone and call the person who normally serves them.
And you may have reduced the papers on the table somewhat.
In exchange for having dozens (if not hundreds) of emails a day in your inbox.
I don't know which is worse.
And let's not talk about how hard it is to explain how everything works when a new person joins the team.

Setting up a company's "IT system" is like building a jigsaw puzzle.
You have pieces for everything. But it's like a jigsaw puzzle of blank pieces. Do you know any brave people who are able to fit them together?
The hard part is finding the set of parts that meet your needs.
And especially how to make them fit together.
You don't really need to learn how to assemble the puzzle.
What you need is the puzzle assembled.
In this link I tell you how:

Do you know what?
For most companies and entrepreneurs, the problem is not whether or not they make the wrong decisions about which applications to use.
The main problem is that they take too long to make these decisions.
But that is normal.
Because such decisions are complicated.
Because there are too many choices.
Because new options appear every week.
And you don't have the time and money to spend on searching and testing applications to see whether or not they do what you need them for.
So, many, like you, are stuck trying to decide which application to implement. Or whether they need to develop or not.
Because they think that if they make a mistake they will lose a lot of time or money or both.
So as they go round and round and round these issues to make the best decision, weeks, months, years go by.
And when they finally decide what they need to do and implement it, they suddenly discover that they have wasted eons of time and tons of money by not making the change sooner.
The sooner you make these decisions, the sooner you will see results.
I propose to share with you some of my experiences helping companies and entrepreneurs to make these decisions.
In the next few days I will tell you:
How a simple automation allowed a company to validate whether their business idea was profitable, saving them from paying for hundreds of pieces of content and bringing forward months of having a desirable product.
Why it is important to assemble the IT Frankenstein with the right pieces so that your business is agile, and the monster doesn't eat it.
What do the different consultancy firms have in common to understand if what they are advising you is what you need or what suits them.
Finally, when should you rethink whether the pieces of your IT system are still the help you hired them to be when you selected them.
And the best of all
What are the steps you need to take to prevent your friendly relationship with your developer from ending up like Shakira and Pique's marriage.
And, if you are still interested, I will tell you the lessons I learn from my clients and their projects that, perhaps, may be useful to you one day.
Interested?
Are you in?
Confirm your subscription and receive for free the 5 ways to automate and simplify your business that will allow you to spend your time doing what you really want to be doing: whether it's growing your business or enjoying your free time with whoever you want. From then on I'll send you tips, stories and other insights that will help you manage your systems better and enjoy your business more.
You can leave whenever you want. With one click.
Want to know more about me? check here.